The Three Breath Hug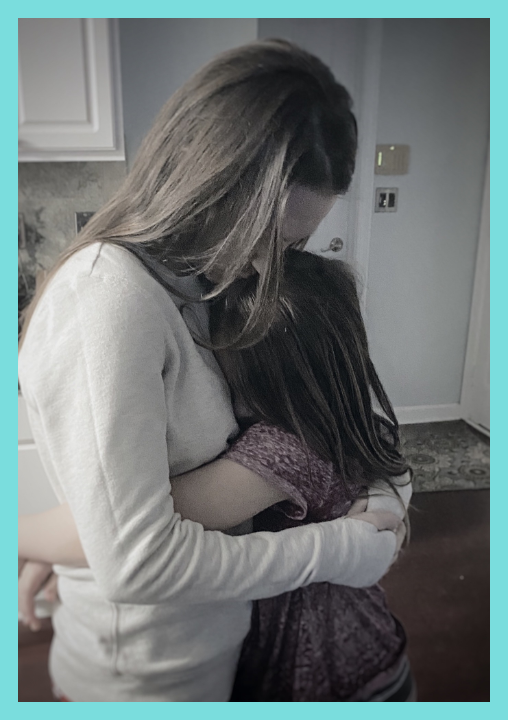 Do you know how easy it is to connect with people now?
I can send a text, an email, make a phone call and make a connection in a matter of seconds. I can use social media to connect with people halfway across the world.
So why do we feel so alone?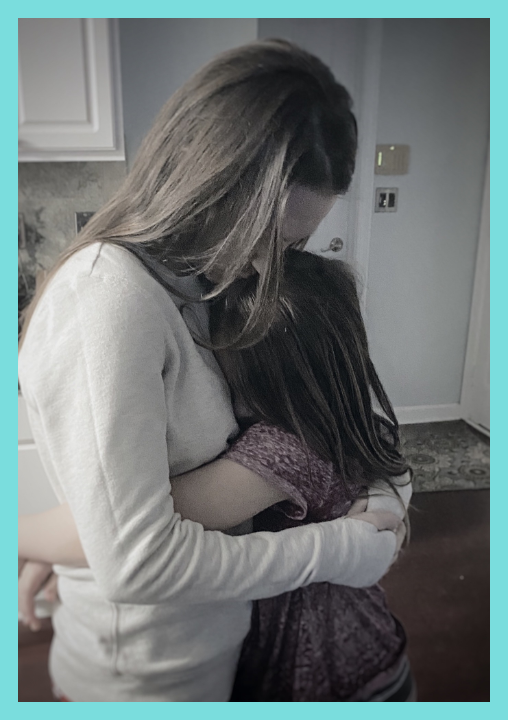 In our own lives always rushing to the next thing. School, work, dance practice, baseball game… it's easy to get lost in the chaos. It's easy to disconnect.
Not too long ago, we introduced the three-breath hug to our home as a way to be here, now… To stop… To slow… To be present… To calm… To soothe… To find connection in a world that disconnects us all too often. . .
How does it work? It's simple, really. Hang on tight, squeeze, and together take three big, deep breaths in and out. . .
With each breath you'll notice a letting go, perhaps a letting in, when emotions are testing our hearts and minds. . .
And the connection will remind us that we are not alone. We are safe. We are loved.